Title
The Clean Water Land Grab
Abstract
Recent Supreme Court decisions on the scope of federal power have significantly narrowed the reach of federal environmental regulation of privately owned wetlands that do not affect interstate waterways. Legislation now before Congress, the Clean Water Restoration Act, would extend wetlands regulation to areas never before embraced by federal law. However, the new law, if adopted, faces significant judicial uncertainties and vulnerabilities. This article argues that regulation of local wetlands should be left to the states.
Keywords
Property, Environment, Water
Place of Original Publication
Regulation
Publication Information
32 Regulation 28 (Winter 2009-2010).
Repository Citation
Adler, Jonathan H., "The Clean Water Land Grab" (2010). Faculty Publications. 915.
https://scholarlycommons.law.case.edu/faculty_publications/915
COinS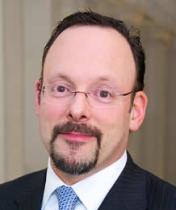 Faculty Bio