Title
The Suitability of IRB Liability
Abstract
The biomedical research oversight system in the United States delegates most responsibilities to local review entities known as institutional review boards (IRBs). The IRBs are charged with responsibility for safeguarding the welfare of research participants and ensuring that clinical studies involving human subjects comply with federal regulations.
During the past three decades, the United States has experienced a dramatic proliferation of biomedical research studies. Contemporary critics often voice serious concerns about the adequacy of the regulations as a mechanism to insure the safety of study participants.
Several lawsuits in recent years have named IRBs and IRB members as defendants, and these may portend a future fraught with litigation against IRBs. Such litigation poses new challenges for the IRB oversight system, including difficulty in recruiting IRB members, increased research costs, and potential over-deterrence that may adversely affect IRB deliberations and decision-making. Frequent litigation, therefore, could have profound implications for the research community that should be considered and addressed proactively.
This article argues that retroactive review can be a useful adjunct to prospective oversight, but that it should be limited in scope. First, we recommend that all claims against IRBs be brought before the FDA or HHS for mandatory administrative review prior to the commencement of litigation. Such review would serve a useful gate-keeping role by filtering out or deterring frivolous actions and resolving some claims quickly, privately, and efficiently. Second, for cases that advance to the courthouse, we recommend that IRB members be given qualified immunity similar to that available for peer reviewers under The Health Care Quality Improvement Act of 1986 (HCQIA). IRB members should be immune from liability for civil damages so long as they had a good faith belief that the challenged decision protected the welfare of human subjects and so long as they complied with all federal regulatory requirements concerning protocol review. These safeguards should promote both the welfare of human subjects and the integrity of the oversight system.
Keywords
Biomedical Research, Safety of Biomedical Research Participants, Oversight, Institutional Review Boards (IRBs), Oversight System, Qualified Immunity, Litigation as Oversight System
Place of Original Publication
University of Pittsburgh Law Review
Publication Information
67 University of Pittsburgh Law Review 365 (2005)
Repository Citation
Hoffman, Sharona and Berg, Jessica Wilen, "The Suitability of IRB Liability" (2005). Faculty Publications. 695.
https://scholarlycommons.law.case.edu/faculty_publications/695
COinS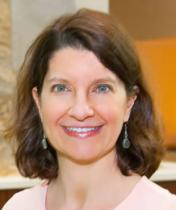 Faculty Bio