Abstract
In the wake of the notorious Justice Department Office of Legal Counsel (OLC) torture memoranda, various reforms have been proposed to prevent future erroneous and poorly reasoned legal opinions on matters of the utmost national importance. The need for reform is all the more pressing in a post-9/11 world in which the Executive Branch will continue to arrogate, often in secret, various national security-related powers. None of the proposals, however, addresses the supervisory role that Justice Department and other Executive Branch lawyers play in the formation of OLC opinions.
This Article argues that the failure to hold more senior government lawyers accountable for the ethical failures of their subordinates dooms the many laudable proposals aimed at protecting against flawed OLC legal advice. By letting higher-up lawyers off the hook, these proposals ignore the collective nature of OLC opinion writing. More ominous, the failure to hold supervisors responsible encourages senior public officials to disengage from difficult legal analyses, therefore depriving opinions of their judgment, expertise, and experience. Most importantly, these officials are better situated to withstand the pressure to approve Executive branch actions.
This Article proposes a new professional rule of conduct and process that addresses the responsibilities of senior executive branch lawyers and supervising lawyers who work with OLC lawyers. The proposal will require a greater number of senior lawyers to review and sign off on OLC opinions and to correct deficiencies where they perceive them. Adhering to the proposal will increase oversight of the OLC, ensure greater accountability, and lead to better and more independent legal advice for the Executive Branch.
Keywords
Legal Profession, Torture Memoranda
Place of Original Publication
Georgetown Journal of Legal Ethics
Publication Information
Supervisory Responsibility for the Office of Legal Counsel
Repository Citation
Cover, Avidan Y., "Supervisory Responsibility for the Office of Legal Counsel" (2012). Faculty Publications. 598.
https://scholarlycommons.law.case.edu/faculty_publications/598
Included in
COinS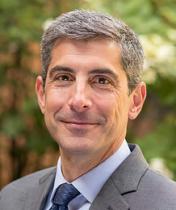 Faculty Bio