Abstract
The problem of contract interpretation presents courts with significant questions about the nature and methodology of judicial intervention into privately arranged affairs. The court often assumes an active role in interpreting the words of a written contract in part because words have more than one meaning or because a contract is incomplete. When a court chooses amongst variable meanings, or interprets contracts to craft limitations on parties' behavior when express limits do not exist, its choice must be then justified using a framework explored in this essay.
Traditionally, commentators have advocated one of two general approaches to supply the methodology to govern judicial choices of contract meaning. The first restricts interpretation to the words used in the contract and the other accepts extrinsic evidence about what one or both of the parties to the contract intended that the words would mean or objective evidence of the meaning supplied by context or evidence of how ordinary commercial parties in a trade used the term or behaved in the current contract.
This essay argues that it is the wrong to think that courts must make a dichotomous choice always to prefer extrinsic evidence or always to exclude it. Sometimes the appropriate interpretive methodology should explicitly forego extrinsic evidence while at other times it should embrace extrinsic evidence. The choice between the two methodologies should depend upon an assessment in each case about which interpretive methodology is most likely to (1) curb opportunistic behavior; (2) implement the parties' actual intentions, and (3) achieve these overall goals, in each case in a cost-effective way and thereby maximize gains from trade. The essay identifies a number of factors that may help to resolve which methodology will achieve those goals in different factual settings.
Keywords
Contracts, contract terms, contract interpretation, judicial intervention, contract meaning, actual intentions, plain meaning, broad interpretation, risk of opportunism, unitary default rule for interpretation
Place of Original Publication
Kentucky Law Journal
Publication Information
96 Kentucky Law Journal 43 (2007)
Repository Citation
Kostritsky, Juliet P., "Plain Meaning vs. Broad Interpretation: How the Risk of Opportunism Defeats a Unitary Default Rule for Interpretation" (2007). Faculty Publications. 538.
https://scholarlycommons.law.case.edu/faculty_publications/538
Included in
COinS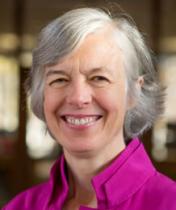 Faculty Bio