Abstract
The enforceability of mandatory arbitration policies contained in employment contracts between employees and their direct employers remains an open question, even after the Supreme Court's 1991 decision in Gilmer v. Interstate Johnson Lane Corp. While Gilmer gave effect to a mandatory arbitration clause in a contract between a securities broker and his licensing exchange, the Court noted that the contract at issue was not an ordinary employment contract between employer and employee. The Court declined to decide whether arbitration agreements in ordinary employment contracts are per se enforceable under the Federal Arbitration Act or whether these provisions are exempt from the Act and therefore subject to closer judicial scrutiny.
Sharona Hoffman argues that arbitration provisions in ordinary employment contracts are beyond the scope of the Federal Arbitration Act, a conclusion consistent with the approach of the majority of courts of appeal which have considered this issue.
To demonstrate the continuing development of the law governing the enforcement of mandatory arbitration policies, the author details a recent case in which the Equal Employment Opportunity Commission challenged and successfully enjoined enforcement of a mandatory arbitration policy. The arbitration policy was vulnerable to attack because its provisions so clearly favored the employer and because pre-existing employees were forced to choose between keeping their jobs or prospectively agreeing to arbitrate nearly all disputes under the terms of the employer's arbitration policy.
Hoffman concludes that while voluntary alternative dispute resolution schemes are enforceable, mandatory arbitration policies unilaterally imposed by employers upon employees may be voidable under both statutory law and the common law of contracts.
Keywords
Contracts, Mandatory Arbitration, Employment Contracts
Place of Original Publication
Berkeley Journal of Employment and Labor Law
Publication Information
17 Berkeley Journal of Employment and Labor Law 131 (1996)
Repository Citation
Hoffman, Sharona, "Mandatory Arbitration: Alternative Dispute Resolution or Coercive Dispute Suppression?" (1996). Faculty Publications. 313.
https://scholarlycommons.law.case.edu/faculty_publications/313
Included in
COinS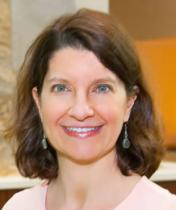 Faculty Bio