Abstract
Health information technology (HIT) is becoming increasingly prevalent in medical offices and facilities. Like President George W. Bush before him, President Obama announced a plan to computerize all Americans' medical records by 214. Computerization is certain to transform American health care, but to ensure that its benefits outweigh its risks, the federal government must provide appropriate oversight.
President Obama's stimulus legislation, the American Recovery and Reinvestment Act of 29 (ARRA), dedicated $27 billion to the promotion of health information technology. It provides payments of up to $44, per clinician under the Medicare incentive program and $63,75 per clinician under the Medicaid program.
In the summer of 21, the Department of Health and Human Services (HHS) published three sets of regulations to implement ARRA. This article briefly describes and critiques the regulations, arguing that (1) they fail to appropriately address HIT safety and (2) further steps must be taken to protect patients and serve public health needs in the new digital era.
Keywords
Health information technology (HIT), Electronic health records, National Health Information Network, regulation, "Meaningful Use, " certification criteria, electronic medical records, certification bodies
Place of Original Publication
Journal of Law, Medicine and Ethics
Publication Information
39 (s1)Journal of Law Medicine & Ethics 77 (2011)
Repository Citation
Hoffman, Sharona and Podgurski, Andy, "Meaningful Use and Certification of Health Information Technology: What About Safety?" (2011). Faculty Publications. 3.
https://scholarlycommons.law.case.edu/faculty_publications/3
Included in
COinS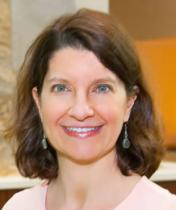 Faculty Bio