Abstract
In recent years, the medical community has paid increasing attention to patients' own assessments of their health status. Even regulatory agencies, such as the Food and Drug Administration and the Centers for Medicare and Medicaid Services, are now interested in patient self-reports. The legal implications of this shift, however, have received little attention. This Article begins to fill that gap. It introduces to the legal literature a discussion that has been ongoing in the health care field.

Patient-reported outcome measures (PROMs) are reports of patients' symptoms, treatment outcomes, and health status that are documented directly by patients, typically through electronic questionnaires. In this era of growing efforts to control health care costs, improve care delivery, and combat physician burnout, patients' own input can be invaluable for clinicians as well as researchers, regulators, and insurers. At the same time, however, PROMs have a number of pitfalls, and the implementation of PROM programs is challenging and complex.

The Article argues that health care providers should be keenly aware of potential medical malpractice risks associated with PROMs. In addition, because PROMs collect a plethora of sensitive information about pain, sexual function, anxiety, and other matters, the HIPAA Privacy Rule should be revised to address PROMs specifically. The Article further posits that it would be premature for regulatory agencies or private insurers to require PROM submission at this time. It also details strategies, such as use of artificial intelligence, to strengthen PROMs and facilitate their integration into clinical practice and other arenas.
Keywords
patient-reported outcome measures (PROMs), medical malpractice, medical privacy, Health care research, FDA, health insurers, Medicare and Medicaid, health care costs, health care delivery, performance measurement, data quality.
Publication Information
22 Yale Journal of Health Policy, Law, and Ethics (forthcoming 2023)
Repository Citation
Hoffman, Sharona and Podgurski, Andy, "The Patient's Voice: Legal Implications of Patient-Reported Outcome Measures" (2023). Faculty Publications. 2187.
https://scholarlycommons.law.case.edu/faculty_publications/2187
Included in
COinS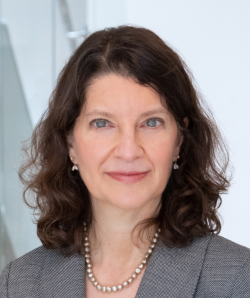 Faculty Bio