Abstract
According to an estimate by the Institute of Medicine made over a decade ago, treatment errors in hospitals alone caused 98,000 deaths yearly. This Institute of Medicine report is proving to be conservative. A recent Consumer Reports investigation came to the conclusion that "[m]ore than 2.25 million Americans will probably die from medical harm this decade…. That's like wiping out the entire populations of North Dakota, Rhode Island, and Vermont. It's a manmade disaster." Thus, it appears that the three major systems in the United States that are designed to improve the quality of patient care — the state medical malpractice and licensure systems and the private hospital peer review hearing system — are all failing at their task.
To date, the attention of academics, legislators and lawyers has been on critiquing the medical malpractice and licensure systems, while the far more important hospital peer review hearing system has gone almost unnoticed. In light of the number of patients killed in hospitals each year and the soaring costs of healthcare, it is time to begin a critical review of the hospital peer review hearing system.
This Article starts with a history of the growth of hospital peer review and then examines the merits of the rationales that motivated the passage of the Health Care Quality Improvement Act of 1986 ("HCQIA") that catapulted peer review into the national system that exists today. The Article next explains how the peer review hearing process works and how HCQIA turns private hospitals into small, individual quasi-regulatory agencies. The Article goes on to critique the "bad apple" approach taken by hospital peer review in light of the growing body of empirical research that supports a systems improvement approach to dealing with the problem of medical error. Next, the Article explains how the choice of standards that hospital peer review relies upon to measure physician competence negatively impacts quality and cost. Finally, the Article raises questions regarding the possible negative impact that hospital peer review has on access to healthcare, with a particularly negative potential impact on minority physicians as well as minority and low income patients.
This Article proposes that hospital peer review be completely restructured to comport with the current, scientific understandings of the methodologies that best act to prevent medical errors. A new system should be developed that relies on the application of a blend of knowledge translation theory with continuous quality improvement research to integrate evidence-based treatment choices using clinical practice guidelines into physician practice.
Keywords
evidence-based medicine, clinical practice guidelines, hospital peer review, knowledge translation theory, medical error, Health Care Quality Improvement Act of 1986 ("HCQIA")
Place of Original Publication
Pepperdine Law Review
Publication Information
40 Pepp. L. Rev. 911 (2013)
Repository Citation
Van Tassel, Katharine A., "Using Clinical Practice Guidelines and Knowledge Translation Theory to Cure the Negative Impact of the National Hospital Peer Review Hearing System on Healthcare Quality, Cost, and Access" (2013). Faculty Publications. 2043.
https://scholarlycommons.law.case.edu/faculty_publications/2043
COinS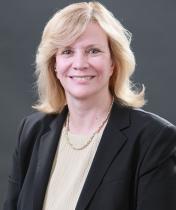 Faculty Bio