Abstract
Policies restricting immigration and citizenship play a significant role in the current political environment. The implementation of the travel ban, litigation over DACA, and a narrowing of citizenship opportunities for members of the armed forces have all made headlines in the last two years. Along with those policies, the Trump administration has also significantly increased efforts to strip citizenship from individuals alleged to have gained it improperly.
Revocation of citizenship used to focus primarily on former Nazis and other war criminals hiding from justice in the United States. Now, through programs called Operation Janus and Operation Second Look, the Trump administration is reviewing the files of large numbers of individuals who gained citizenship over the last several decades.
In this short piece prepared for the ABA Section of Civil Rights Litigation, we offer an overview of the civil-litigation procedures employed in denaturalization cases and explain how those procedures are ill equipped to protect the due-process rights of naturalized citizens.
Keywords
Citizenship, Naturalized Citizens, Operation Janus, Operation Second Look
Place of Original Publication
American Bar Association, the Section of Litigation: Articles
Publication Information
American Bar Association, the Section of Litigation: Articles 2019 (Jan. 14)
Repository Citation
Robertson, Cassandra Burke and Manta, Irina D., "Due Process and Denaturalization" (2019). Faculty Publications. 2032.
https://scholarlycommons.law.case.edu/faculty_publications/2032
COinS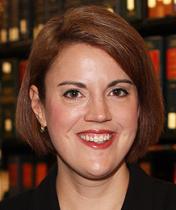 Faculty Bio