Title
Reconciling Intellectual & Personal Property
Abstract
Copyright law sets up an inevitable tension between the intellectual property of creators and the personal property of consumers — in other words, between copyrights and copies. For the better part of the last century, copyright law successfully mediated this tension through the principle of exhaustion — the notion that once a rights holder transfers a copy of a work to a new owner, its rights against that owner are diminished.
Rather than an idiosyncratic carveout or exception, exhaustion is an inherent part of copyright law's balance between the rights of creators and the rights of the public. Nonetheless, many rights holders and some courts see exhaustion as nothing more than a loophole or market inefficiency that allows consumers to make unauthorized uses of intellectual property rightly controlled by the copyright owner. Two developments threaten to curtail exhaustion and consumer interests. First, content owners have endeavored to eliminate the personal property interests of consumers, redefining the notion of ownership by characterizing their transactions with consumers as licenses. Second, the tangible copy is rapidly disappearing as copyright markets shift from the distribution of physical products to exchanges of networked information.
In short, the equilibrium between personal and intellectual property that exhaustion enabled depends on doctrinal assumptions about the copyright marketplace that are quickly becoming outdated. By examining the basic functions of copy ownership, this Article will attempt to construct a notion of consumer property rights in digital media that acknowledges the shift away from tangible artifacts while preserving exhaustion's central role in the intellectual property system.
Keywords
copyright, personal property, intellectual property, exhaustion, first sale
Publication Information
90 Notre Dame Law Review 1211 (2015)
Repository Citation
Perzanowski, Aaron K. and Schultz, Jason, "Reconciling Intellectual & Personal Property" (2015). Faculty Publications. 1683.
https://scholarlycommons.law.case.edu/faculty_publications/1683
COinS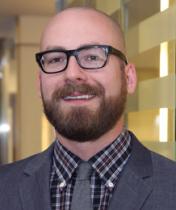 Faculty Bio