Title
Law and the Poor in Rural India: The Prospects for Legal Aid
Abstract
Movements come and go, in society at large no less than in the academy. Theories are refined; they inspire action, engender criticism, and secure successes and failures. Modern programs for social intervention in the contemporary United States, particularly those designed to alleviate poverty or to secure equal treatment for unpopular minorities (the "have-nots"), have lately fallen on harder times. An obvious sign of this trend is the federal government's curtailment of financial support. Recent signs from the Supreme Court also indicate a major withdrawal from past judicial activism in favor of the have-nots.' Criticism of pro- grams of social intervention, however, has come not only from conservative politicians, but also from both the left and right of the scholarly community. A crisis of confidence has evolved in the government's ability to help engineer a better society.
The subject of this article involves two such movements: free legal aid (and related public interest litigation) and law and development (particularly the application of Western legal experience to the study of developing countries). Both movements have suffered intense criticism. Nevertheless, a new field has emerged-free legal aid in developing countries-which somewhat surprisingly has attracted support from scholars, governments, lawyers, and international institutions.
As with other movements, legal aid in developing countries has undergone theoretical refinement. It has engendered action, criticism, some successes, and many failures. This is not to say that criticisms of both left and right have been so devastating as to invalidate these pro- grams for social intervention. Instead, many argue for program improvement and not for elimination. There exists, however, some profound criticisms of public interest litigation, legal aid, and law and development.
Keywords
Legal Aid, India
Place of Original Publication
American University Journal of International Law and Policy
Publication Information
5 American University Journal of International Law and Policy 655 (1990)
Repository Citation
Gordon, Richard K. and Lindsay, Joanathan M., "Law and the Poor in Rural India: The Prospects for Legal Aid" (1990). Faculty Publications. 1044.
https://scholarlycommons.law.case.edu/faculty_publications/1044
COinS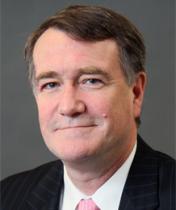 Faculty Bio